About Us
Pan Euro Product Sdn Bhd is the expansion product line from Pan Resources Sdn Bhd. Pan Euro Product is the exclusive manufacturer and supplier of 3-ply Laminated timber products. Our company was registered with Malaysian Timber Certification Council (MTCC) to supply MTCS Certified timber, PEFC Certified Timber, Keurhout Legal timber, Keurhout Sustainable timber and etc. Our certificate for certified timber No. SGS-MTCS/COC-0134. We offers and exports an unrivalled depth of laminated timber products to Distributors, Construction, Joinery, Cabinet Making Industries throughout the European, U.S.A, and South Africa market with excellent value, availability and service. In achieving all these, our team members have made a prominent contribution. Their hard work and commitment have allowed us in catering to the requirement of clients with timeliness and commitment.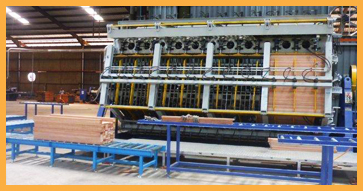 In value of our clients, we provide laminating services in finished and semi-finished form for immediate application/usage. Our Exclusive and Patented laminating machinery allows us in producing excellent output quality and consistent lamination. We are confident and continue to provide high quality of products, professional services and solutions to meet our clients' demand and satisfactions.
We started our Timber Trading business in Kuantan, Pahang. We have four sawmills in Pahang state cutting sawn timber and kiln drying facilities. Our sawmills Seng Peng Sawmill Sdn. Bhd. and Leong Seng Sawmill Sdn. Bhd. are also qualified for MTCS scheme. Their C.O.C No is SGS-MTCS/COC-0059 and C.O.C No. is SGS-MTCS/COC-0050 respectively. We also source our Certified sawn timber from other sawmills with MTCS Certified for Chain-of Custody. All the certified timbers carry MTCS logo and certificate number.